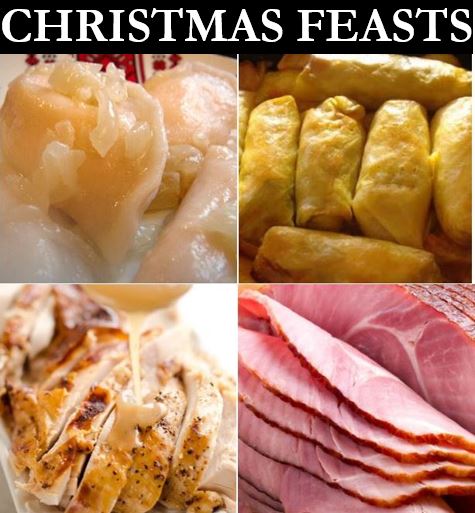 CHRISTMAS FEASTS
This year, we have some very spectacular offerings.  Complete meals for TWO and the "Full Meal Deal" for SIX - EIGHT.  All cooked and ready to "Heat and Eat"
Seriously, this could not get any better.  
DEADLINE TO ORDER. Tuesday, December 19th. NOON.
DRIVE THRU PICKUP. Minimal Waiting. Saturday, December 23rd. 10.00am - 2.00pm.
Sale

THE FULL MEAL TURKEY DEAL for 6 - 8. This Fabulous Package contains everything you need for 6 - 8.  All cooked and ready to "Heat, Eat and Enjoy!...

View full details

Sale

This Festive Feast for 2 is one of our most popular.  Ready to Heat, Eat and Enjoy, this is the perfect package for 2 people.  No one would ever c...

View full details

Sale

This Beef Festive Feast for 2 is one of our most popular.  Ready to Heat, Eat and Enjoy, this is the perfect package for 2 people.  No one would ev...

View full details